Shop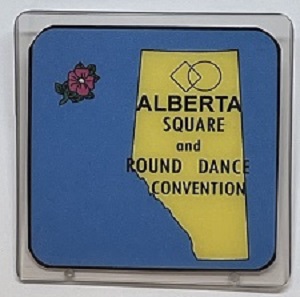 Calgary and District will host the 53rd Alberta Square and Round Dance Convention to be held on September 3 – 5, 2022 in Lacombe, Alberta. You can register for the convention by selecting one of the options listed below. You can also purchase a convention badge or a 2022 year bar for your existing badge.
Click on the logo of an item to display more information.
Payments can be made by Mastercard, Visa, Paypal or E-Transfer.
Click here to return to the Conference 2022 Registration Page.
THIS PAGE IS FOR A PAST EVENT. IT HAS BEEN SAVED TO REUSE WHEN C&D NEXT HOSTS THE CONVENTION.
Showing all 6 results