Would your family, church, community group or business be interested in hosting a square dance party or demonstration at your next social event? We can help to arrange a square dance caller and a team of experienced dancers. For information, contact info@squaredancecalgary.com.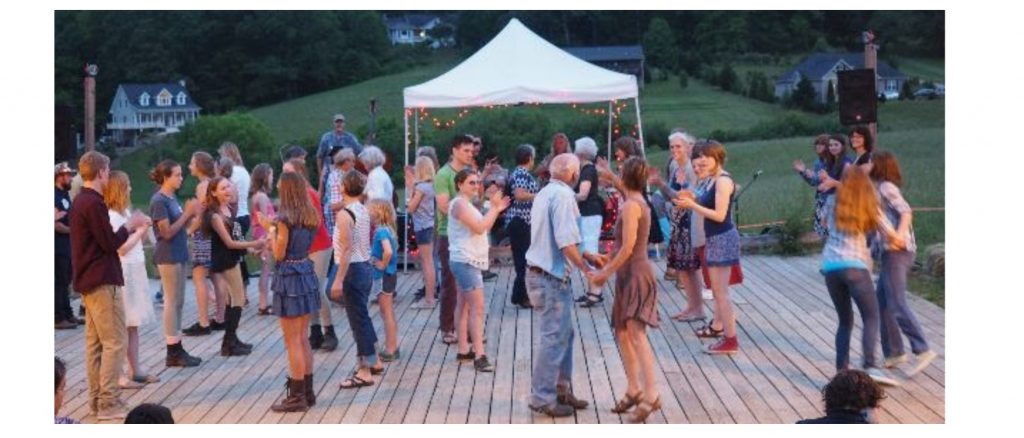 Demonstrations
The term "demonstration" is used for events where the audience watches a caller and a team of experienced dancers demonstrate their skill. These occasionally include an opportunity for audience members to learn a few basic square dance moves. A demonstration requires a square dance caller and eight or more dancers. This type of event usually lasts from 20 to 30 minutes.
Square Dance Parties
A dance party is designed for families or groups who would like to enjoy a "one time" experience with square dancing for participants who have little or no dance experience. The caller will start with easy moves, such as Circle Left, Circle Right and Forward and Back. They will add additional moves as the dancers gain experience. This type of event usually lasts from one to two hours.
Barn Dances
This term is usually used for events where there is live music. The dances may include dances where the whole group of dancers form a large circle. They may also include "Contra" dances where partners are arranged in facing lines. At some events, the program will include couples dances such as waltzes, two-steps, polkas or schottisches.